The idea for A Grammatical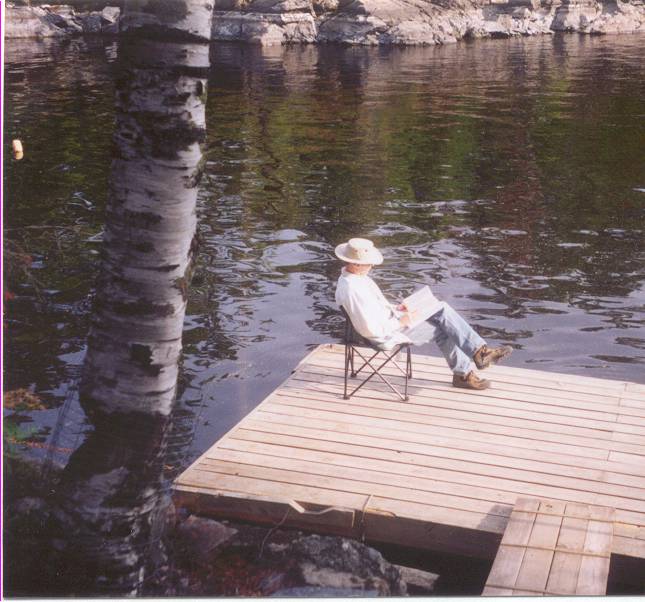 Affair came to me after I began using a character named Lester in my columns that were appearing in the Minneapolis Star Tribune and other newspapers.
Part essay, memoir, novel, writing handbook, and poetry, this genre-bending book defies easy categorization, but I believe it falls within the genre of literary nonfiction as well as it falls anywhere. To my knowledge, nothing else like it has been written.
Many handbooks use humor and anecdote to engage the reader – from Strunk & White's The Elements of Style to Karen Elizabeth Gordon's The Transitive Vampire, Patricia O'Connor's Woe is I, Constance Hale's Sin and Syntax, Lynne Truss's Eats, Shoots & Leaves, and Stephen King's On Writing – but none incorporates fully developed narrative and characters.
The narrator's search for meaning in this absurdist tragicomedy follows the fictional/nonfictional life of an English major turned newspaper columnist devoted to ridding the world of misplaced commas, noun stacks, and dangling participles, a man perplexed by the existential question of how language at once illuminates and creates its own reality. Torn between love for family and passion for writing, the narrator is confronted by his wife Juliet when she finds a used eraser beneath their bed sheets and realizes he has been writing in bed. Thus, the book's title.
To create adventure in his life, the narrator teams up with Josephine (who goes by Joe), a Kentucky horse trainer whose life is forever changed by a two-paragraph story about poverty, mice, and fathers in Sandra Cisneros' The House on Mango Street. Together the narrator and Joe dream of the day when their black stallion, Dangling Participle, will bring them fame and fortune. Whether sailing Bart Sutter's stormy sweetwater sea or presenting a paper in M.F.K. Fisher's Aix-en-Provence titled "Lake Wobegon: Mythical Place and the American Imagination" (subsequently published in American Studies), the narrator seeks to capture the spirit of place in both natural and unnatural settings, where language presents herself as a beautiful, seductive, green-eyed woman who challenges his assump­tions about grammar, syntax, and meaning.
My manuscript is now on submission. Wish me luck. And let me know if you'd like me to send you a publication notice.