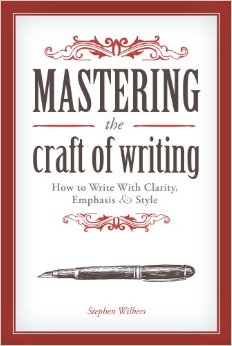 All 52 writing tips,
with exercises &
fun commentary
Revise the references to time in the sentences below to make them more concise:
1. [Prior to/Before] I began to teach writing, I was unaware that I was using so many wordy expressions.
2. [During the course of/While/In] developing materials, however, I realized I had acquired some odd habits of speech.
3. [Until such time as/Until] I broke these habits, I was a wordy writer.
Top Free monthly writing tips sent to your inbox