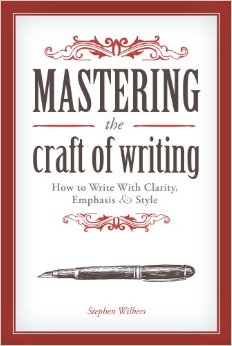 All 52 writing tips,
with exercises &
fun commentary
A dash brings the flow of a sentence to an abrupt halt, an effect that creates emphasis.
Where do you think Henry David Thoreau used a dash to create dramatic special emphasis in the following sentence?
"I love to weigh, to settle, to gravitate toward that which most strongly and rightfully attracts me [–] not hang by the beam of the scale and try to weigh less."
For a discussion of how to use punctuation to create emphasis, see Chapter 4: "Music," in Keys to Great Writing, and Chapter 20: "Punctuate for Emphasis," in Mastering the Craft of Writing.
Top Free monthly writing tips sent to your inbox